With a large fleet of vehicles of various make and model, we can say that efficiency is of the highest class in this category. We are duly permitted by the transport department and have fulfilled all necessary criteria for operating transport tourist vehicles by the Govt. of Orissa and Govt of India.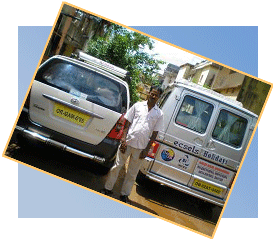 We are the only service provider to IRCTC an Indian Railways Subsidiary to provide tourist vehicles in Orissa. You can book the services online at www.railtourismindia.com . The courtesy extended by our entire team from chauffeurs to the executives, round the clock makes the ride that much comfortable. Safety, of course is our prime concern.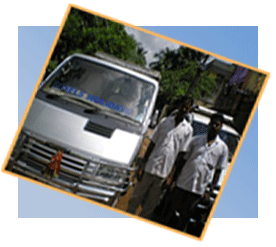 All our vehicle are equipped with First Aid, Fire extinguisher, Mineral Water, umbrella, toolkit, torchlight and cell phone. We also provide icebox, hotcase, Soft drinks and newspapers in Luxury coaches and Cars.