Welcome To The World Of Ecsels.....
Since its inception in 1990, Ecsels The Travel agency pvt ltd is a boutique travel agency dealing with reservations across the globe. We have office in Bhubaneswar, India.
The company started with a Leisure division, catering to the needs of individual clients, both directly and through other travel agents. In 1998, Ecsels Recognized as an approved operator by the Dept. of Tourism, Govt. of Odisha. Since 1997, catering to the growing number  of Odisha bound tourists, both domestic and overseas.
Top Travelling Destinations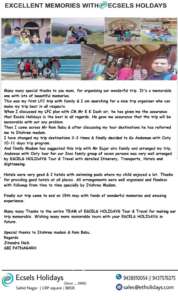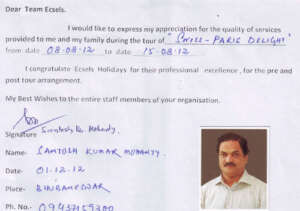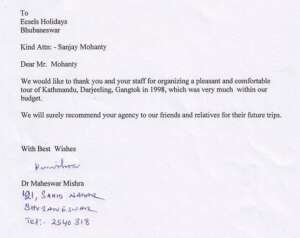 Why Choose Us
Best Price
Looking for the best price on your next vacation? Look no further! Our travel experts scour the globe to find you the most affordable options without sacrificing quality or experience. Book now and let us help you create unforgettable memories without breaking the bank.
World Class Service
Embark on a journey of luxury and comfort with our world-class services. Our team of dedicated experts ensures that every detail of your trip is meticulously planned and executed to perfection, leaving you free to relax and enjoy your travel experience. Discover the ultimate in travel service today.
No Hidden Fees
Say goodbye to surprises with our transparent pricing. We believe in upfront pricing, so you can travel with peace of mind knowing that there are no hidden fees or unexpected costs.